Your Guide to Finding an Amazing Plumber in Toronto
Posted by Drain King Plumbers on 27-06-2022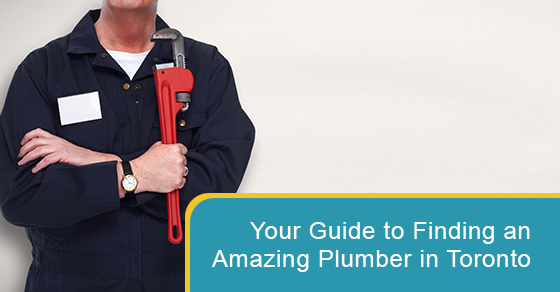 It's a fact that at the end of 2021, over 15,000 plumbers were working in Ontario! So, with nearly half of those plumbers being right here in Toronto, finding a good plumber should be a breeze, right? We wish.
It can be hard to filter out the good from the bad with so many options. Where do you look? What red flags should you be aware of? Do they have the skills to finish the job?
Whether you need a leaky faucet fixed or want to upgrade your toilet, a reputable plumber is essential.
Still, you shouldn't have to use trial and error to end up with one. Luckily, we created this guide to help you narrow down the 6,550 plumbers in Toronto.
Read on for tips, information, and questions to help you find a reputable plumber in the GTA.
What kind of plumber do you need?
When looking for a plumber in Toronto, the first step is to identify what type you need. Just like engineering, plumbing is an umbrella term.
A chemical engineer probably won't be much help when you need a software engineer, and you wouldn't call a commercial plumber to fix your home toilet. Check out the following information on three types of plumbers:
1. Commercial plumber
Commercial plumbers are the professionals you'll want to call for work in large facilities. For example, think schools, hospitals, and office buildings.
Buildings like these often have many pipes and complex sewer lines, making the plumbing work much more demanding.
Commercial plumbers specialize in:
Multi-level buildings. Gravity's effect on water in pipes is much higher in a 10-storey office than in a 2-storey home.
Industrial plumbing problems. Bigger facilities, bigger pipes, and bigger sewage systems mean bigger problems.
Water-efficient appliances. The impact of water-saving plumbing fixtures is huge in buildings that consume a lot of water (e.g., gyms, offices, etc.).
Pipe laying. It's not uncommon to see these plumbers laying pipes or digging trenches for a building's water supply.
2. Residential plumber
In contrast to commercial plumbers, residential plumbers do work in homes. They're usually what people think of when they hear the word "plumber," as most homeowners require one at least once in their life.
These plumbers gain their experience by working on older homes and new constructions.
Residential plumbers specialize in:
Home plumbing. Residential plumbers are experts in installing, maintaining, and repairing home plumbing fixtures.
Toilet issues. Toilet problems are incredibly inconvenient for homeowners and are one of the most common jobs that residential plumbers in Toronto deal with.
Showers and baths. Showers are crucial in homes but less so in commercial spaces, so you'll need a residential plumber for shower issues.
Sump pumps. Sump pumps prevent basement flooding in homes by directing excess water to a municipal drain.
3. Service and repair plumber
As the name suggests, service and repair plumbers do repair work in residential and commercial buildings. These plumbers perform various tasks associated with maintenance and repair in residential and commercial buildings.
Customer service skills and a welcoming personality are must-haves.
Service and repair plumbers specialize in:
Repairs. Having a wide product knowledge lets them repair a variety of plumbing fixtures.
Common service issues. Leaks, clogs, low water pressure, and cleaning are just some of the many tasks performed by service plumbers.
Licenses, Permits, and Insurance
Now that you know what kind of plumber you need, the next step is to see if they are licensed. Plumbers and other contractors in Ontario need to be registered with the Ontario College of Trades (OCT).
Plumbers in Toronto may also require a permit from the city of Toronto before performing certain jobs.
It's important to ensure that any plumber you hire can work legally. It may be hard to believe, but many plumbers take the easy road and work without a license or permit.
You'll likely encounter many easily avoidable problems if you hire an unlicensed plumber.
Along with licenses and permits, check if the company you are considering is insured. Many things could go wrong in a plumbing job, from damaged appliances to injuries and accidental flooding. The last thing you'll want is to be stuck with the bill.
If verbal confirmation of an insurance plan isn't enough proof for you, ask to see a policy copy. Reputable plumbers will readily show you their insurance policy, and you have a right to ask.
You can use the OCT online portal to verify if your plumber is licensed. Plumbers in Toronto with a valid business license can be found with The City of Toronto's Business Licence Lookup tool or by calling 416-392-6700.
Read Some Reviews
Service and repair plumbers in Toronto should be trained to produce high-quality work for their clients. However, how do you check a plumber's quality before you hire them? The answer is simple: reviews.
A plumber with a license lets you know that they can do plumbing jobs. A plumber with good reviews and a license, though, tells you they do plumbing jobs well.
There's no shortage of places you can check for reviews. Often, the best reviews are referrals from friends and family because you know and trust them.
Be sure to check online reviews, too. Google, Yelp, and the Yellow Pages are excellent places to start. HomeStars lists hundreds of businesses across Canada to provide verified and community-sourced reviews.
Finally, look for reviews and comments on the company website. Our team at Drain King Plumbers has been providing exceptional service for years, and we've got the testimonials to prove it!
Questions to Ask
Inquiries about pricing are some of the first questions that people ask when looking for a plumber, but they should be the last. Only discuss pricing once you've got answers to the following:
Do you offer any guarantees or warranties?
Are you available in an emergency?
Do you clean up afterward?
How do you protect my belongings?
Do you have any promotions?
Do you offer upfront pricing?
Ready to book?
If you are looking for a team of exceptional plumbers, then you've found one. At Drain King Plumbers, our reputation in the GTA precedes us, so call us at 833-983-5663 or click here for more information.